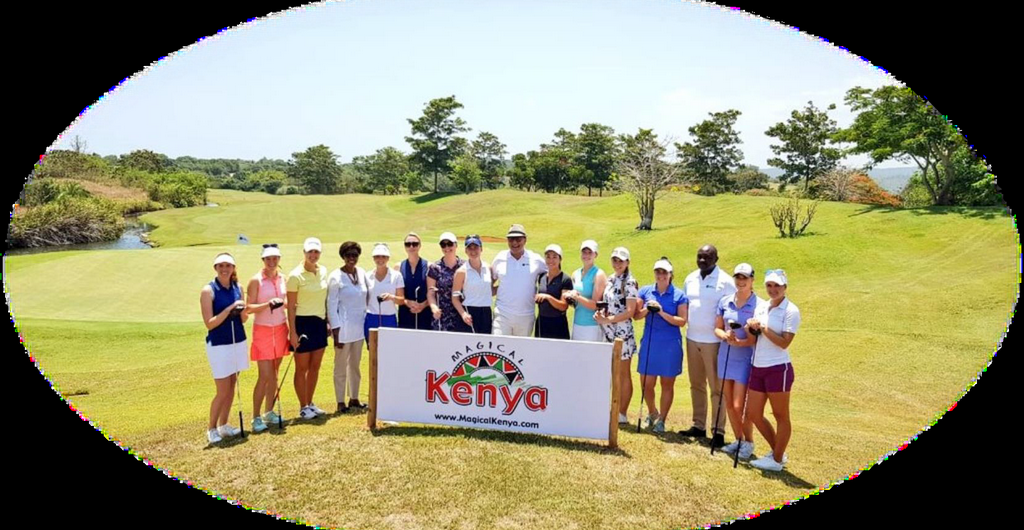 We Are Africa and Golf is Us
Our knowledge in golf tourism is aligned with the roots of the sector since its inception. When the first Europeans settled here in the late 19th century, it was commonly said that each community should have a church, a club and a golf course.
In 1906, Kenya's first golf course, The Nairobi Golf Club was opened and later an intrepid band of golf-course architects, who went on to build dozens of courses from the lush central highlands to the panoramic slopes of the Great Rift-Valley, and on to the sparkling Indian Ocean coast. Today, Kenya has over 40 courses with some hosting major tournaments and are considered to be of international standard.
Whether playing on the site where Karen Blixen grew her coffee in Nairobi or beside the home of Scouts founder Lord Baden Powell in Nyeri; following in the footsteps of the late, great Seve Ballesteros at Muthaiga; or chasing the legends of Winston Churchill and Bing Cross by on the slopes of Mount Kenya.
GOLF IN KENYA
Our golf holidays in Kenya offer nature and unforgettable memories. From swimming with sharks, meeting the famous big-5 animals (Elephant, Lion, Rhino, leopard and Buffalo) to wildebeest migration in Masai Mara game reserve which is considered the 7th wonder of the world. Our Kenyan courses are internationally designed to offer unrivalled African touch with world-class facilities.
The diverse attractions near our golf courses ensure that golfers and their families are always together. During breaks, there lots of activities those families can enjoy like water sports in Mombasa, nature walks, bird watching.
Our selected golf courses in Nairobi
Our top 5 selected golf courses are among the best courses in the world. In addition to their amazing location that blends with the nature, they offer quality services and are near many interesting sites and natural resources for sampling during breaks. Your families and friends will always have a lot to enjoy as you enjoy your golf.
(a) Karen Country Club
(www.karencountryclub.org)
(b) Limuru Country Club
(www.limurucountryclub.co.ke)
(c) Muthaiga Country Club
(www.muthaigagolfclub.com)
(d) Sigona Country Club
e) Windsor Golf Country Club